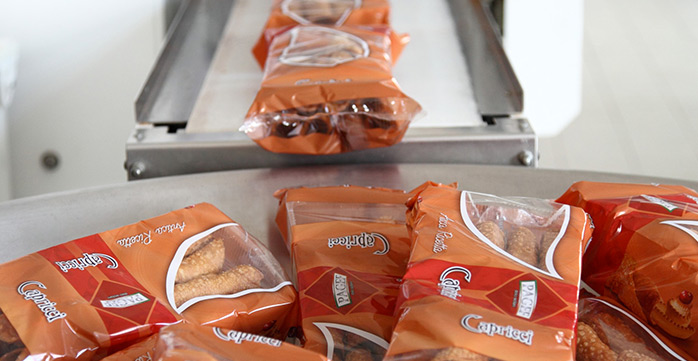 The jewel in their crown is their Sicilian cannoli.
Easy to fill, unmistakeable for its fragrance and the crunchiness of its wafer, it is also available with a wonderful inner chocolate icing.
The wafer line, fragrant and biscuits: an assortment of delicacies ranging from cannoli to cones and tubs, tarts, boats, sponge fingers, milk biscuits, lemon twists, tarallucci and many others too. A love for old-fashioned tastes, talent and expertise in the art of confectionery are the secrets behind so much goodness and sweetness all wrapped up in the Pagef name. Sicilian goodness, worldwide.